(The Center Square) – Illinois legislators grilled officials from the Department of Employment Security Tuesday regarding the more than $5 billion lost to fraud during the pandemic.
A performance audit released by the Office of the Auditor General showed that overpayments of $5.2 billion in the Unemployment Insurance and Pandemic Unemployment Assistance programs were the result of fraud, non-fraud and identity theft between 2020 to 2022.
The audit also found that nearly 3,500 inmates in Illinois prisons received fraudulent benefits. The Auditor General's office found that inmates received over $40 million in benefits.
During the pandemic, officials said the agency's phone lines and website couldn't handle the sudden spike of individuals trying to file for benefits.
"We were getting our sea legs while we were riding a ship through a tsunami of volume and trying to make these adjustments at the same time," IDES Acting Director Ray Marchiori said.
The audit found that Illinois failed to follow federal recommendations in May 2020 to prevent some of the fraud. It wasn't until September 2021 that IDES implemented the use of a multi-state crossmatching tool called the Integrity Data Hub.
"Then we get the, 'Oh, this happened everywhere else in all the other states' from the administration," state Sen. Chapin Rose, R-Mahomet, said. "No, other states implemented federal protocols to close the door and try to attempt to limit the fraud."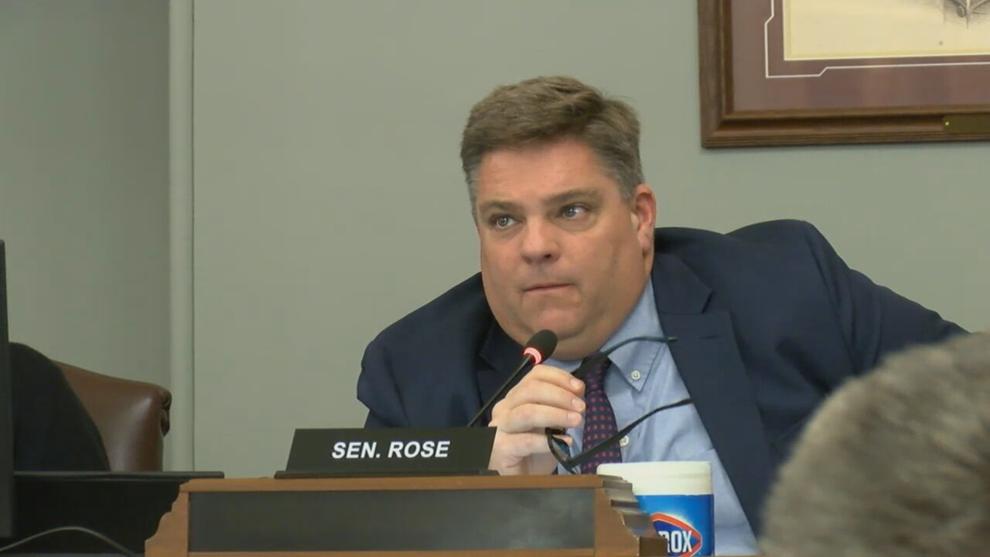 Illinois state Sen. Chapin Rose, R-Mahomet, during a Legislative Audit Commission hearing Tuesday
BlueRoomStream
Rose said he would like to see a future audit to look into how the Attorney General's office is helping IDES locate people who stole unemployment benefits and retrieve that money. It is estimated only 10% of the stolen funds have been recovered.
IDES leaders said they look at the audit's findings as a learning opportunity and a chance to be better prepared in the event of another economic crisis.