(The Center Square) – Former President Donald Trump is leading President Joe Biden with Hispanic voters in a potential general election faceoff.
The Center Square Voters' Voices Poll, conducted in conjunction with Noble Predictive Insights, found that Trump, frontrunner by far in the GOP primary despite facing dozens of felony charges from four criminal investigations, leads Biden by five points with Hispanic voters.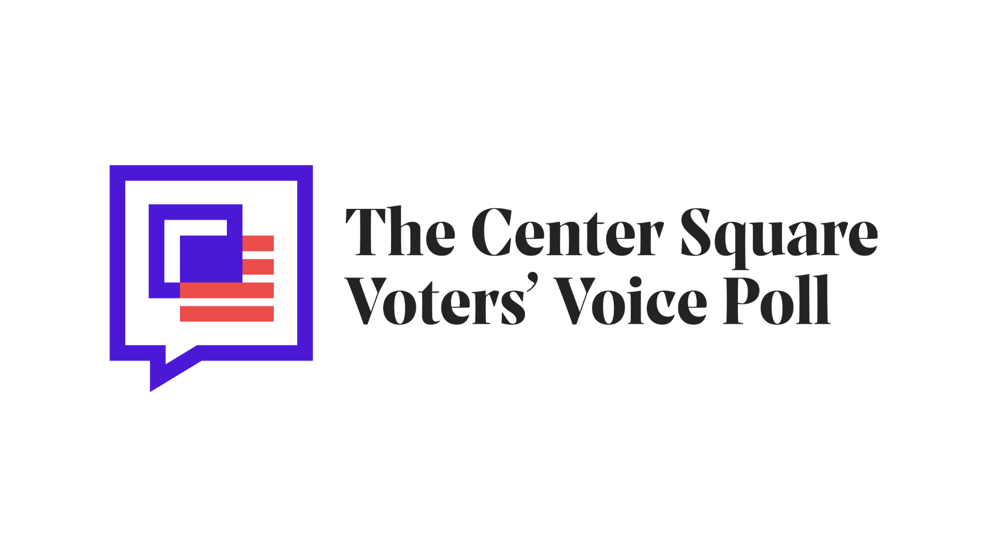 "I think it is pretty interesting that Trump has made some inroads with Hispanic Latinos that the GOP hasn't really been able to do over the past few decades," Mike Noble, founder of Noble Predictive Insights, told The Center Square.
"That coalition should absolutely be with Biden, so the fact that Trump has a five-point edge with that group is telling," he added.
The same poll found Trump's support among Hispanics outpaces his support overall in the primary. The survey found that Trump has 62% support among Hispanics in the GOP primary field. Florida Gov. Ron DeSantis has 17% support among Hispanics in the Republican primary.
Hispanic voters are a key demographic in several swing states, including the hotly contested Arizona, which is nearly a third Hispanic, according to U.S. Census data.
In an overall faceoff, Trump has 41% support compared to Biden's 44% support while the rest remain unsure. The poll has a margin of error of ±2.4%.
Biden holds a significant lead among Black voters, a key demographic in several swing states.
Biden has 67% support from Black voters compared to 10% support for Trump. Trump, though, does not need to match Biden's support in this category to beat him, only erode it enough to narrow the gap in some key swing states.
Noble pointed out that about a quarter of Black voters report being unsure between Biden and Trump, possibly providing an opportunity for the Trump campaign.
"Being at 10%, that is about what they should be at, a Republican," Noble said. "But .. that 23% [are unsure], if they capture half of that, that could make an impact."
Among women, 48% support Biden, 37% support Trump and 14% are unsure. Among men, 45% support Trump, 39% support Biden, and 16% are unsure.
Trump holds a major lead over his opponents for the Republican primary. The survey found that 53% of surveyed Republicans named Trump as their top choice, followed by 18% who picked DeSantis. Former Vice President and entrepreneur and author Vivek Ramaswamy came in at third and fourth place with 7% and 6% support respectively.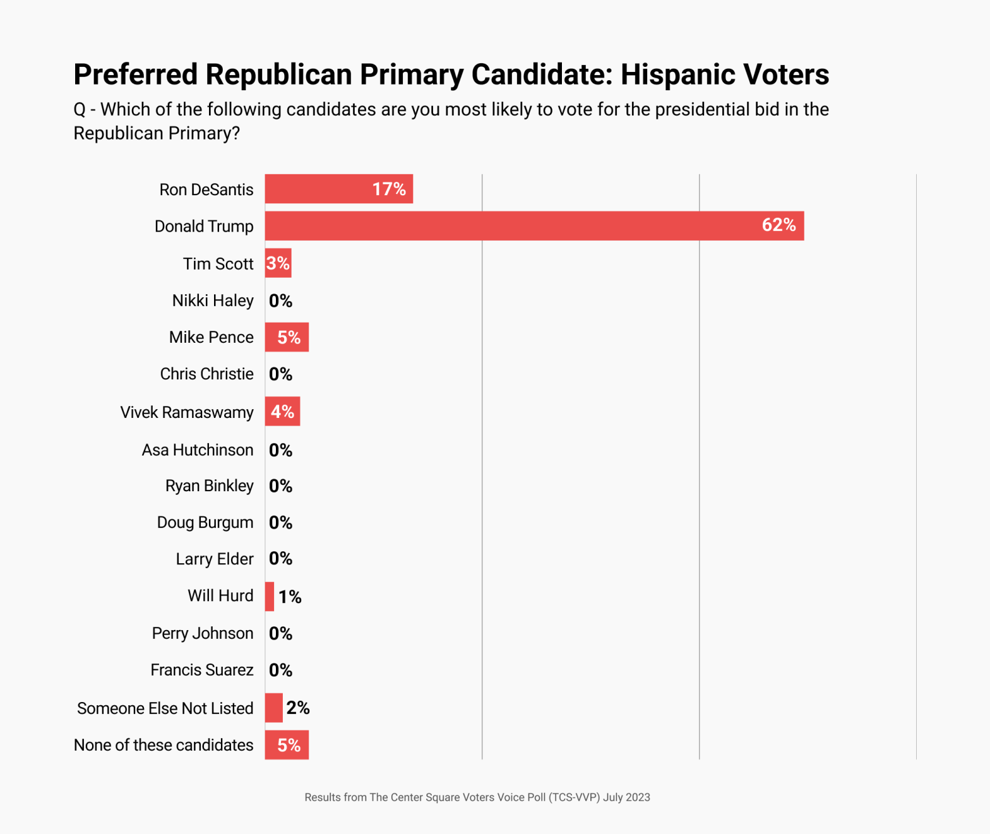 Sen. Tim Scott, R-S.C., and former South Carolina Gov. Nikki Haley tied for fifth place at 4% support.
The poll was conducted by Noble Predictive Insights from July 31 to Aug. 3. Unlike traditional national polls, with their limited respondent count of about 1,000, Noble Predictive surveyed 1,000 Republican registered voters, 1,000 Democratic voters, and 500 Independents, culminating in a comprehensive sample size of 2,500. The margin of error for the aggregate sample was ±2.4%, with each political group independently weighted. For more detailed insights and information about the methodology, please visit www.noblepredictiveinsights.com.